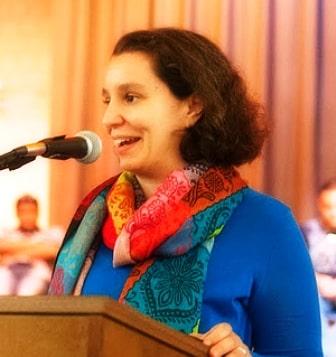 Meg Stone is the Executive Director of IMPACT and the Project Director of Ability:IMPACT. Meg has led IMPACT since 2005 and in that time she has led the development of abuse prevention and safety training programs for schools, homeless shelters, rape crisis centers, disability service agencies and domestic violence organizations. Meg's writing about abuse-related issues has been published in the Washington Post, Ms., WBUR's Cognoscenti, the Huffington Post, and the Patriot Ledger. Meg loves musicals and knows the words to a surprising number of show tunes.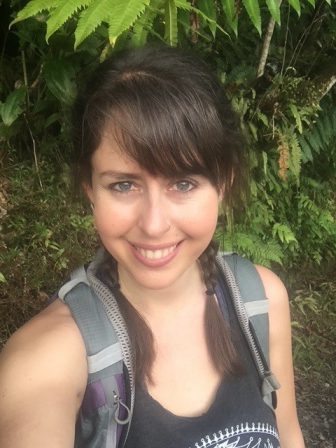 Shay Orent is a Training Manager at IMPACT and Lead Instructor. She holds a bachelor's degree in Gender & Women's Studies from a small women's college, and is thrilled to be using her degree to help people question and confront the power structures that hold us back. She particularly enjoys helping young people build skills that will lead them towards healthier relationships/sexual encounters through IMPACT's teen self-defense classes. Prior to IMPACT, she was a volleyball coach and a volunteer rape crisis counselor. She enjoys traveling to places where she can practice her Spanish, teaching her cat silly tricks, and proving herself in ping pong matches.
Ben Comeau is a Training Manager at IMPACT and Suited Instructor. He started his career at IMPACT as a per diem Suited Instructor in 2016, and moved to a full-time position in 2018. He is trained as both a lead instructor and a suited instructor in our Ability:IMPACT curriculum, and teaches classes for all age groups. Ben grew up in Beverly, MA and studied history at Salem State University. In his time outside of IMPACT, Ben coaches high school wrestling and is an avid rugby player.
Jeanine Woods is the Disability Justice Initiatives Manager at IMPACT. She teaches the Peer IMPACT program as well as Safety & Self-Advocacy, Abuse Reporting & Response, Healthy Relationships & Sexuality Education, and Internet Safety. She graduated from the University of Massachusetts Lowell with a Bachelor of Science in Business Administration. She has previously worked and volunteered in community organizations, healthcare organizations, classrooms, and as a government employee. Jeanine is committed to improving the lives of people with disabilities through education and helping connect them to resources. Jeanine has presented as Jane Doe Prevention speaker in 2017 and co-hosted Triangle's 42nd Annual Gala in 2013.
Josh Alba is the Community Engagement Manager at IMPACT. Josh started as a per diem Suited Instructor in 2018, becoming a full-time Program Coordinator in 2022 before moving into his current position. He's a long-time community organizer on several issues including education, reproductive and economic justice issues. He enjoys working with IMPACT students and encouraging them to take space, prioritize their safety, and stand up for what they believe in.
Kayataina Lee Van Der Meer is a youth educator at IMPACT. She teaches students at the Henderson K-12 Inclusion School about bullying prevention, self-advocacy, healthy relationships, and sex education. She has previously worked with IMPACT as a Peer Leader and was a Service Warrior in the EPIC Program. She graduated from Another Course to College with a Certificate of Completion and from the Henderson Inclusion School with a High School Diploma. She has also presented at the Massachusetts Council for Exceptional Children Conference.
Katiana Gordon is a Youth Educator at IMPACT. She teaches the Peer IMPACT program at the Henderson K-12 Inclusion School and the yearlong Ability:IMPACT program at both the Henderson and CASH. Previously with the Peer IMPACT program, Katiana was a Peer Trainer and Peer Leader teaching 5th grade students and training new Peer Leaders. She graduated in 2017 from the Henderson K-12 Inclusion school with a certificate of completion, and in 2020 she completed the Transition Program at the Henderson as well. She has presented at both the National Sexual Assault Conference and The Massachusetts Council for Exceptional Children Conference. She loves to write, dance, and shop.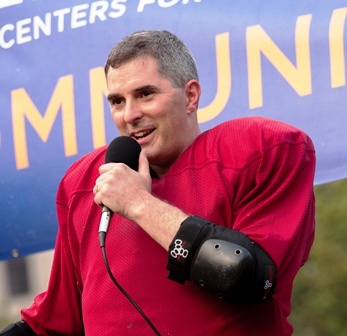 Sean Greene is a per diem Suited Instructor at IMPACT. Sean grew up in a high crime area of Dorchester, MA, where he volunteered with Guardian Angels, a nonprofit anti-crime organization and studied various styles of traditional martial arts. As an adult, Sean has worked in law enforcement and has done bodyguard work. He started his role with IMPACT in 2006. In addition to his work with IMPACT, Sean runs a program that helps people with disabilities find jobs.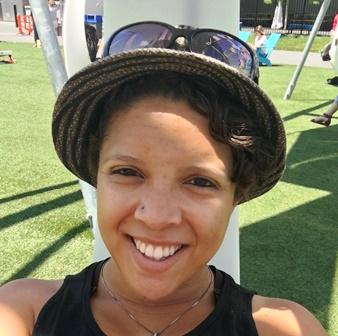 Amanda Reyome is a per diem Lead Instructor at IMPACT. In her daily work, she specializes in Trauma Recovery Mental Health Counseling. Amanda trained at Boston College and did her pre-masters Clinical experience at the Mental Health Association of Greater Lowell. She now sees individuals of all ages at Mattapan Community Health Center and helps them process through experiences of trauma and improve overall mental health. She began involvement with IMPACT in 2016 after attending a workshop at the JRI Trauma Conference and feeling very motivated and driven by the idea of healing trauma even more deeply by building a sense of safety and power within our own bodies.
Aaron Grossman is a per diem Suited Instructor at IMPACT. In addition to his work with IMPACT, he leads the Boston chapter of the Pink Pistols – an organization that advocates for self defense rights within sexual minority communities – and runs a design and engineering consultancy. He cherishes all these roles for the opportunity to help people learn to overcome problems.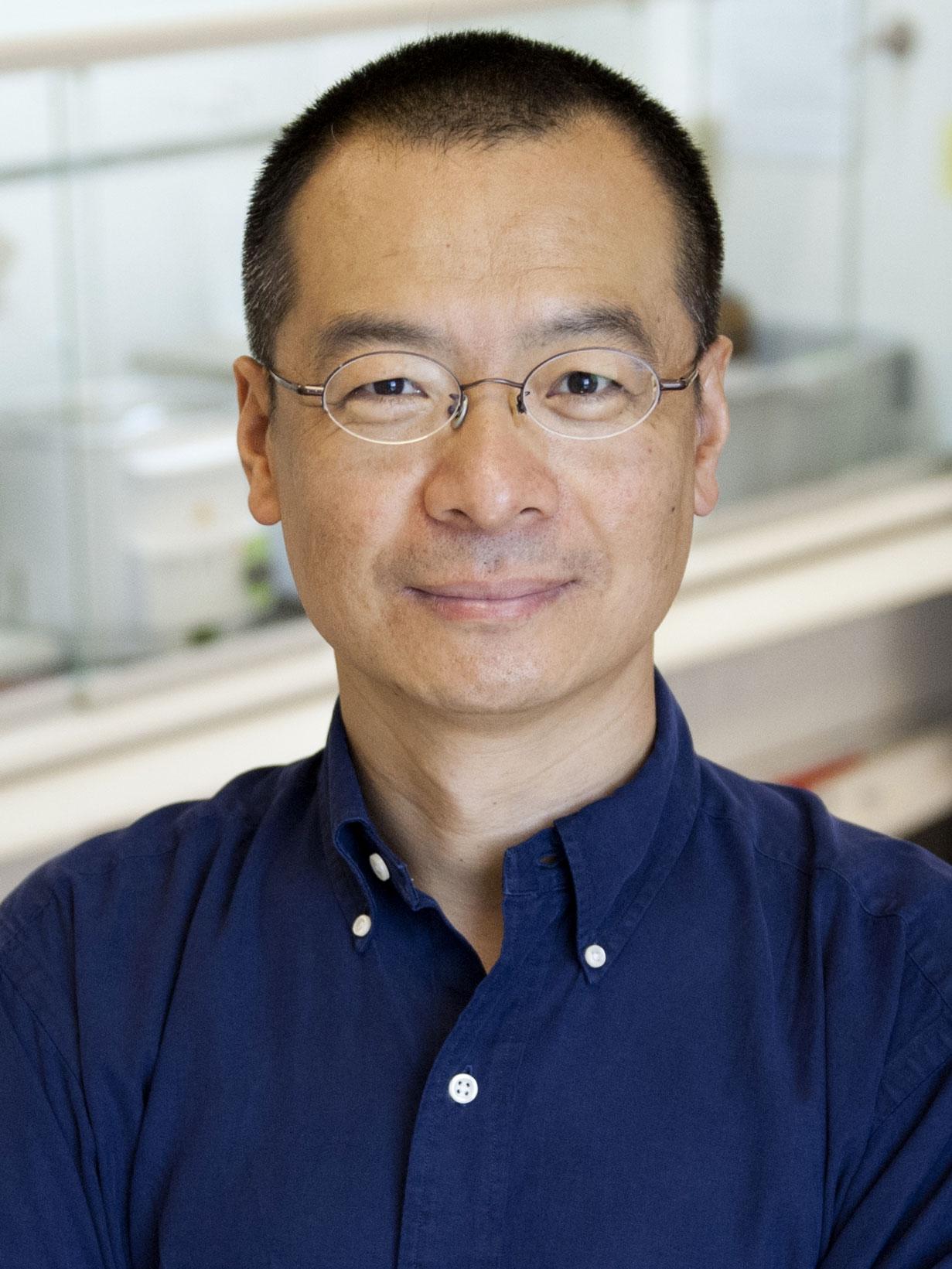 Sunny Zhou is a per diem Suited Instructor at IMPACT. An educator and researcher, he is a Professor of Chemistry and Chemical Biology at Northeastern University. He also actively serves his communities, including his hometown, Asian communities, non-profit volunteering organizations and professional societies. 
William Lau is a per diem Suited Instructor at IMPACT. He studied counseling psychology at Johnson and Wales University in Providence and has worked as a volleyball coach for Boston Latin Academy and Fisher College. He enjoys getting to witness and be a part of each student's journey in our classes and the progress they make by the end of class.